Background
Full Circle Arts is pleased to announce that they have offered ten bursaries of a maximum of £1000 to emerging disabled artists or disabled led arts groups. Here Dawn McIntyre tells us a bit about herself and what the bursary will be used for:
"Manchester born and bred I now base my art in Lancashire and South Wales. After an eventful few years, in which I had a brain haemorrhage, a stroke and epilepsy, I resurrected my art skills to redevelop my memory, adapt to working with my weakened limbs and manage my tiredness, developing positive outcomes.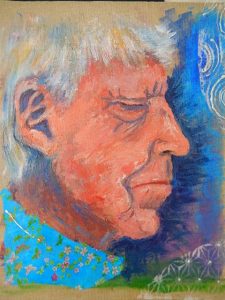 Twenty five years ago I completed a project on self-portrait and several years ago I attended a portrait painting course led by Tanya Raabe-Webber. I followed this up by painting my mother's portrait this year. Hopefully in the next few weeks I will complete an updated self-portrait.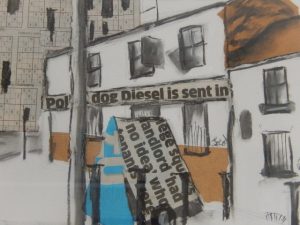 To develop my portrait painting skills I will be attending the Art and Anatomy course at Ruskin School of Art. Here I will learn how to structure a portrait based on the build of the skull, skeleton and musculature. Following the course I would like to paint portraits of artists with disabilities carrying out their artistic activities. I will use the skills I have gathered to understand how disability diversifies the body structure.
There is a lot of interest at the moment in portrait painting, with David Hockney's portrait exhibition and Tanya Raabe-Webber's 'Portrait Untold' project. I hope attending the Art and Anatomy course will help me to develop my skills in portraiture and enable me to work towards an exhibition."
Watch this space for progress updates!