Jenny Drinkwater updates us on her bursary – December 2016
"After several months of creating new work, attending mentoring sessions with Mark Devereux Projects and planning an End-Of-Residency showcase at The Gallery at St Georges, I am happy to conclude that its all made it a successful end to 2016.


Alongside an established artist group called 'Markmakers' from the Halton Borough of Merseyside we both held our opening previews on the same day. Taking over the Second Floor office premises I combined new photographic work, alongside a specially curated selection of paintings and drawings. It was also an opportunity to display new sculptural work incorporating abstractly painted wood bark and a plaster mould painted to look like a piece of natural tree bark.


This has given me the chance to showcase a wider range of work that deepens the themes of a constructed landscape and nature taking back what is rightfully theirs. New elements of photographic manipulation have been tested and will allow me to further develop and experiment within this line of enquiry. I now intend to delve into different ideas on our ideal perception of nature and the landscape.

A consistent body of work is the name of the game for 2017. Since my third and final development session with Mark Devereux I have a plan ready to implement, amazingly, this needed me to think 5 years ahead. Quite a feat! 
I've managed to achieve a fair deal this year thanks to the added impetus of the financial bursary from Full Circle Arts and can't wait to continue my progress into next year."
---
Jenny Drinkwater updates us on her bursary – October 2016
Photographing the Landscape – Full Circle Artist Bursary Update
Spending the past two months working on my new photographic strand of work alongside my painting practise has been an interesting journey so far. Following the photographic course at Leeds College of Art I had an overall concept for this new work but as always, since getting out in the field, it has evolved into two strands.
I consider this a blessing as it shows the great many possibilities which lies in the type of work I wish to create. Keeping it aligned to the rest of my practise hasn't been hard either as I find both mediums fluid, interchangeable and relevant.
Original land artists such as Richard Long in the 70s didn't see photography forming any part of their work, nowadays photography has the instant appeal of being able to reach masses with a specific message. Similar in thought process to Andy Goldsworthy, our goals are intertwined as we both want to understand nature by directly participating in it as intimately as possible. Photography is a powerful tool capable of shaping our view of the world and it allows me to personally convey the world as I see it around me.
Instead of focusing on the one project it has become two parts of an ever-evolving series. Stemming from my earlier work of creating temporary interventions in the landscape, I now look to 'ready-made' permanent installations already situated in the landscape. One aspect continues my exploration of urban marks on the landscape, whilst the other dives into signs. Some are integrated into nature, others have been obscured completely or partially by nature. What do all these markers signify in our increasingly manufactured world?
My search hasn't been subject to simply finding photographic sources but one of investigation into light conditions, depth of field, composition, perspective, colour, motion, texture and detail. The more I photograph, the more I find that the landscape is a part of me and so the end photographic result will consequently become a construct of both parts. As Franco Fontana once quoted "I embrace the landscape, become the landscape and bear witness to the landscape."
The next stage will be post-production of the new photographic images I have taken and I expect these will not remain static. I endeavour to experiment with them digitally and physically. Finally this will result in conversations as to how display them in my ongoing residency space at The Gallery at St George's House in Bolton later this year.
---
Jenny Drinkwater updates us on her bursary – 25th August 2016
"Following the exciting news of receiving bursary support from Full Circle Arts I quickly booked my place on an upcoming Digital Photography course at Leeds College of Arts. Designed to improve my skills in the area and enable me to put on a higher quality photographic exhibition alongside a new series of paintings.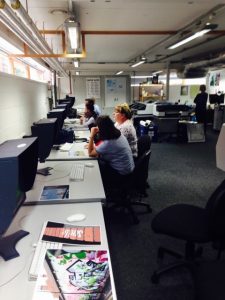 My practice considers the fragility of our environments, looking at the bond between urban development and natural landscapes. Therefore the new planned photographic project is aligned to this and will focus on how man's interventions have disrupted the landscape around us, thus changing how nature exists.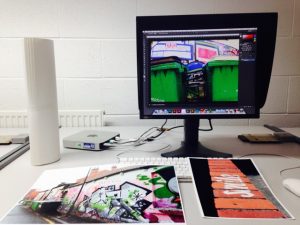 The four day photographic course involved intensive workshops surrounding the use of the camera and we were able to go out on location as well as utilise the college's fantastic studio facilities.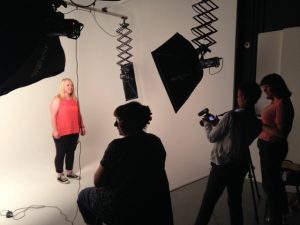 I found that whilst I knew how to use a camera, I was only utilising it in its most basic capacity. My ability to judge lighting, the angles I wanted to view certain aspects of the landscape, through to freezing frames and panning action-based shots grew as I gained confidence. There's no doubt it was a steep learning curve but one that I thoroughly enjoyed. Having to deal with some of my physical weaknesses definitely added to the challenge of implementing my new skills, such as weakness in my arms from holding a heavy camera for prolonged periods and simple acts like closing my left eyelid as I looked through the viewfinder. All traits of the rare neurological disease, Myasthenia Gravis, that I suffer from.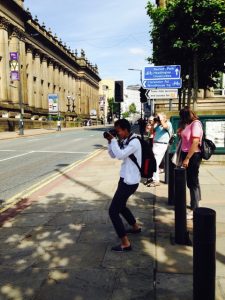 Earlier this week I also had my first session with Mark Devereux Projects. Led by Director, Mark, he is working closely with me to implement a programme of CPD sessions ensuring I receive comprehensive advice and support over the next 3 months. These are tailored to improve my ways of thinking and help me to connect my work in a wider context to contemporary landscape art. They will also give me a structure for the future and provide advice on marketing and business development including my online portfolio and website.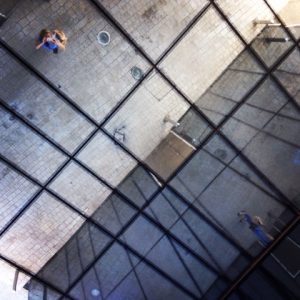 As a result of attending both the course and first CPD session I am analysing my identity as an artist and recognising my core ideas which will in turn affect how the new photographic project will be structured.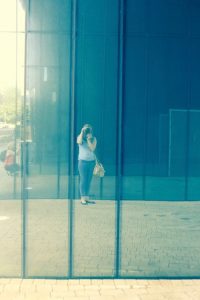 This will ensure I am focused on what I want to achieve and the resulting exhibition at The Gallery at St Georges House in Bolton later this year will not only engage new audiences, but hopefully lead to more exciting future opportunities.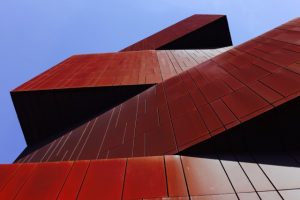 Thanks again to Full Circle Arts for their belief in my project, I feel I am benefiting substantially already and can't wait to start the next step of photographing the landscape for this new exhibition."
---
Background – 05 Aug 2016
Full Circle Arts is pleased to announce that they have offered ten bursaries of a maximum of £1000 to emerging disabled artists or disabled led arts groups.
Here Jenny Drinkwater tells us a bit about herself and what the bursary will be used for: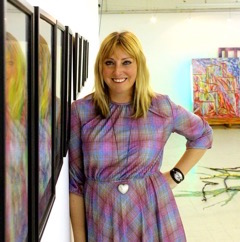 "I am a practising Visual Artist based in Warrington, predominantly focused on painting, as well as photography and sculpture. I have spent the last couple of years building a body of work that considers the fragility of our environments, looking at the bond between urban development and natural landscapes.
The Bursary money will enable me to go on a specialised Digital Photography course at Leeds College of Art to improve my skills in this area, as well as funding professional development sessions with Mark Devereux Projects in Manchester. This will all come together so I can put on a new exhibition in the next few months at The Gallery at St Georges House in Bolton."
Watch this space for progress updates!
About the author


Jade Cole
Jade is our Supreme Digital Social Media Overlord. She does most of our social media stuff, all our main website stuff, looks after our artists on the phone, writes our newsletter, and she tends to tweet and blog a bit more than the rest of us. (Jade likes wine tasting in her spare time).