Digi Commissions Community Engagement at Bolton Lads and Girls Club
The starting point for our recent project was The Summoning, a video work we commissioned by performance collective Volkov Commanders.
Having taken on the alter ego of three moon dwellers, Volkov Commanders are able to approach the artistic world from the point of view of naive outsiders. Often jumbling genres and artistic movements, they twist intended artistic meaning, change its story, and transform an idea into a totally new one.
The video deals with a literal metamorphosis of an audience into living illustrated characters, lifted from 10 years of poster art created for the Sounds From The Other City Festival.
Responding to the commission, artist Samantha Donnelly worked with a group of disabled and non-disabled 8 – 12 year olds at Bolton Lads & Girls Club. Sam's energy and creativity bubbled over to the group as she led them in projecting colours and textures, designing characters and developing a story.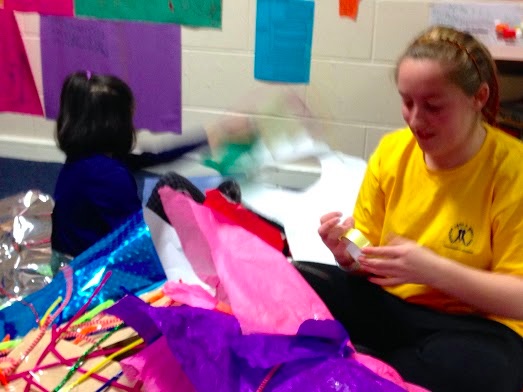 She encouraged the group to question what is happening in The Summoning. The group picked out shapes, lines and movements from the video to translate into their own characters. Caelen made a fantastic eye ball character called 'Stormin' Caelen' and Abdullah made 'Dark Man' a huge robot secretly controlled by a little boy. Using all these ideas the group built a fantastic set to play host to their story of masked creatures and rogue critters. We spent an afternoon being film stars as Samantha captured all of the great work that group have been doing.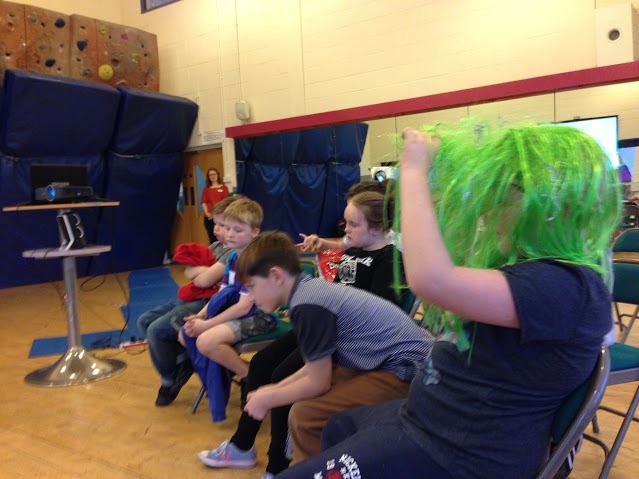 As well as a screening for family and friends, we are exhibiting the group's work alongside the original commission at Manchester Central Library on Wednesday 26th November.
You can see the final film here: