Background
Full Circle Arts is pleased to announce that they have offered ten bursaries of a maximum of £1000 to emerging disabled artists or disabled led arts groups. Here Robbie Londo tells us a bit about himself and what the bursary will be used for:
"I'm an up and coming musician with a disability. I am still trying to break in to the music industry. Although I have some material that I have written and recorded, I feel that better quality work that can be used for publicity and promotion of me as an artist would be the best approach to gain opportunities to perform.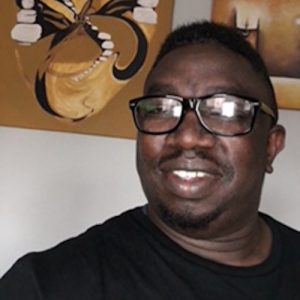 Working with Leroy, my producer, will improve me as an artist. I will create new networks with highly skilled musicians. My work that's produced will be of a high standard. This will be a catalyst for me as an artist. Leroy is a very experienced, multi-instrumentalist musician who will improve me as a song writer and a performer. The FCA fund will support the costs that I will incur in this process – creating high-standard music for the publicity and development of me as an artist.
I grateful and thankful to FCA for supporting me as a upcoming musician."